Meet Your Friendly Dental Team – Fayetteville, GA
Get to Know Our

Compassionate Team
Dr. Lee and Dr. Lauren Lee Polito, DMD always give a hat's off to their amazing, kind dental team because without them, the dental office wouldn't be what it is today. They create a warm and welcoming environment for patients and are always doing whatever it takes to make every patient's experience enjoyable and special. They're truly passionate about what they do and enjoy forming long-lasting relationships with everyone who enters through the dental office doors.
Melissa
Front Office Administration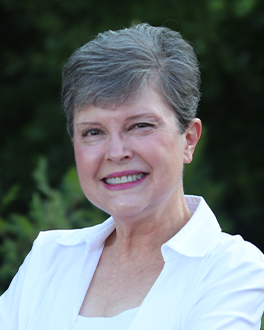 Melissa firmly believes that the dental field chose her rather than the reverse. Her dentist offered her a position in his dental office just after her high school graduation in 1974. She trained on the job as a dental assistant and later became a dental office manager. Since then, she has completed countless continuing education courses.
With more than 45 years in dentistry, Melissa loves helping patients have happy, healthy smiles. Her philosophy for work and life is to practice the golden rule as defined in Luke 6:31 – "Do unto others as you would have them do unto you."
Melissa's daughter is the Technology Specialist at McIntosh HS. When not working, she enjoys volunteering with her church's homeless ministry and ushering at Spivey Hall. She is active in her church and teaches adult learners there. She loves classical music, good books, cooking, and walking with her little dog, Penny.
Tammy
Registered Dental Hygienist &
Director of Patient Relations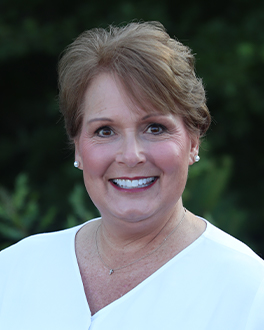 Tammy graduated from the Tyler Junior College School of Dental Hygiene in 1986. She has more than 40 years of dental experience and has worked in all aspects of the dental office since she was only 16.
Tammy loves to make people smile while improving their health and confidence. She looks forward to greeting our patients every day and works hard to make everyone's visit a pleasant experience.
When not in the dental office, Tammy loves to travel, especially to the beach. She also volunteers within the community and spends time reading, decorating, cooking, and collecting pottery. She has been married to her high school sweetheart for 36 years, and they have one adult son.

Laurie
Registered Dental Hygienist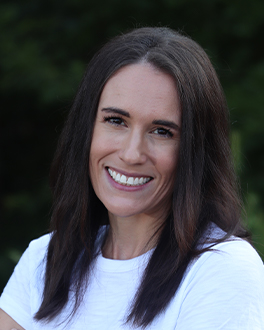 Laurie was raised in Peachtree City and graduated from West GA Technical College. She lives a very active life in Brooks with her husband, Thomas, and their son, Cade. She enjoys gardening, weightlifting, fishing, playing with their dog, Hank, or just relaxing on the porch with a glass of wine.
Laurie is passionate about treating her patients as a whole–not just their mouths. She loves to educate her patients while also learning new things from them, too, ensuring lasting and valuable relationships.
Leah
Dental Hygienist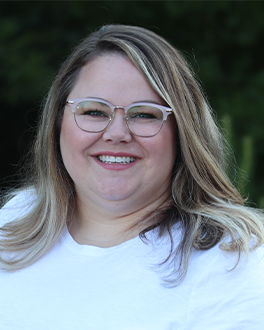 Leah joined our dental office in 2020 and brings over 20 years of experience to our team. Her favorite part of her job is getting to know our patients on a personal level and helping them establish good oral health so they can enjoy better overall health and boosted confidence. She graduated from Clayton State University with her Bachelor of Science in Dental Hygiene.
Leah has been married to Nathan since 2006, and they have two young children, Phoebe and Peter, as well as a border collie, Rufus. She is very involved in her church, keeps a vibrant garden with many veggies and flowers, and also loves to bake (fancy sugar cookies are her favorite!).
Terry
Expanded Functions Dental Assistant & Dental Assisting National Board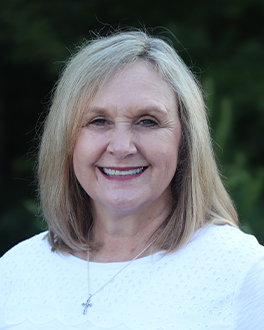 Terry attended Sacramento State University and Clayton State University and has more than 39 years of experience. She strives to provide personalized care to each patient and says that dentistry has always interested her. She loves to see patients leave the dental office happy with their beautiful smiles.
Terry has been married for more than 40 years and has two grown children and three grandchildren that she adores. She enjoys spending time with her family and caring for her two dogs and horse. She frequently ventures outdoors to garden, fish, and go camping.
Morgan
Dental Assistant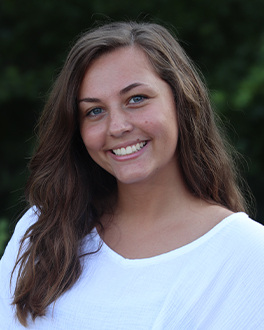 Morgan says it is a blessing to come to work each day because she gets to work alongside such a sweet and dedicated team as well as meet so many interesting patients. Nothing makes her happier than calming someone's nerves so they walk out of our dental office smiling. She completed her dental training at Accelerated Dental Assisting Academy and is also certified in dental radiology.
Originally from Griffin, GA, her weekends are mostly spent practicing photography and taking trips so she can make interesting videos. She also likes going on adventures with her nephews and niece. Her brother-in-law is the manager of Griffin Skate Inn, so she is always working on getting better at skating as well!
Cheryl
Office Manager & Pharmacist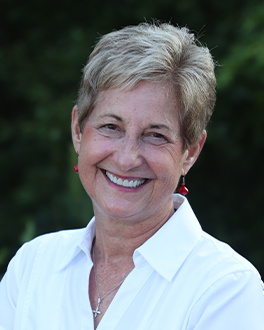 Cheryl earned her Bachelor of Science degree in Pharmacy from the University of GA. She has since invested much of her time in continuing education courses and currently has certifications in dental X-rays, dental assisting, perio protect, and dental antibiotics. Cheryl has more than 35 years of experience working alongside her husband, Dr. Dave Lee, and is excited to welcome her daughter into the dental office, Dr. Lauren Lee Polito.
To Cheryl, the best part of working in dentistry is helping people achieve healthy smiles and better overall health each day. She believes in providing patient-centered ethical care coupled with friendly, 5-star service, and she takes a lot of pride in the quality of dentistry offered at our dental office.
Cheryl is blessed with 3 wonderful children, and when she isn't visiting with family or playing with her grandbabies, she enjoys spending time on the lake or gardening. Right now, she's growing tomatoes, various herbs, orchids, and dahlias, and she loves to cook with her seasonal harvests.
Inaam
Front Office & Administrator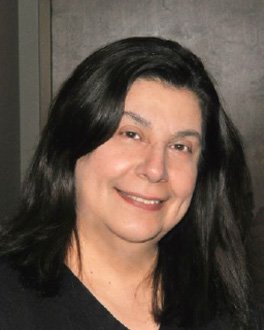 Although Inaam is a Georgia native, she chose to pursue her studies abroad. She joined our team in 2022, bringing 17 years of experience in dental management with her. Throughout that time, she's enjoyed building relationships with patients – it's her favorite part of her job!
Inaam loves spending her time outside the office with her spouse and their two children. She also enjoys traveling!
Jenny
Registered Dental Hygienist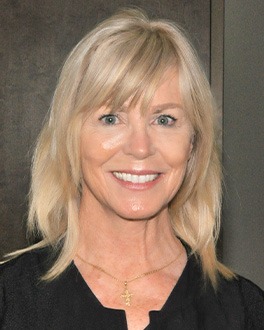 Jenny has almost four decades of experience in the world of dentistry, and the last five years have been spent right here with our team. Originally from Bloomington, MN, she attended Normandale Community College. Plus, she has undergone additional training in local anesthesia, nitrous oxide, laser tissue management, and CPR. For her, the best thing about being a registered dental hygienist is sharing her knowledge with her patients so they can advocate and care for themselves.
A proud mother and grandmother, Jenny loves being with her family as much as possible. She also likes traveling, woodworking, reading, and gardening. Here's something you may not know about her: her uncle influenced her to pursue a career in dentistry!