Sleep Apnea Therapy - Fayetteville, GA
Enjoy a Healthy Life
&
Rest Easier
Obstructive sleep apnea, also referred to as OSA, is a common sleeping condition that's said to affect 4% of men and 2% of women. Unfortunately, only an estimated 10% of patients with OSA seek treatment, leaving the rest undiagnosed and untreated. Many people with sleep apnea aren't aware of just how drastic of an impact it can have on their physical and emotional wellness. Our team at Sparking Smiles Fayetteville offers a comfortable, customized treatment alternative to CPAP to help you get the quality of rest you deserve with sleep apnea therapy in Fayetteville, GA.
Why Choose Sparking Smiles Fayetteville for Sleep Apnea Therapy?
Father-Daughter Dental Team
Newly Renovated, Modern Dental Office
Very Friendly & Caring Staff
Get Relief from Sleep Apnea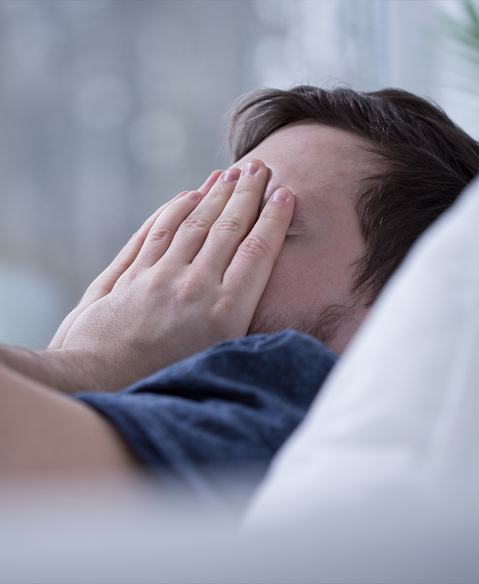 Many patients who are diagnosed with obstructive sleep apnea go on to try CPAP therapy, which involves sleeping with a mask over your nose and a whirring device on your nightstand. For some, this is the ideal treatment, but for others, this can make it hard to fall asleep. We offer customized TAP oral appliances that offer an incredible 90% success rate. They're fabricated to not only open your airway and allow your body to get the oxygen it needs to rejuvenate itself, but also to be comfortable.