Cosmetic Dentistry - Fayetteville, GA
Enhance Your Smile
with Customized
Cosmetic Treatments
Countless people have at least one cosmetic imperfection that they'd like to fix when it comes to their smile. Whether it's something as small as dental discoloration or an issue that doesn't seem like it's fixable, like a gummy smile, our team offers a variety of cosmetic services that can boost your confidence and make you feel proud to let your smile show. If you have a smile trait that you want to enhance, call our dental office today to schedule a consultation and learn how we can help you with cosmetic dentistry in Fayetteville, GA!
Why Choose Sparking Smiles Fayetteville for Cosmetic Dentistry?
Customized Cosmetic Treatments
Father-Daughter Team of Dentists
Judgment-Free Dental Office
Porcelain Veneers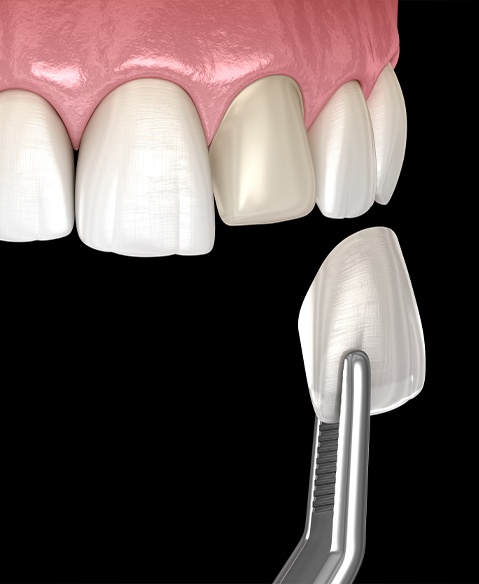 If you have several different smile flaws that you'd like to address, veneers are an excellent and versatile option to consider. They're thin, durable sheaths that we'll permanently place over the visible surface of one or more teeth (each veneer is made individually) to conceal imperfections. Depending on your needs, they can address slight misalignment, dental damage, discoloration, and a variety of other flaws and reveal a complete, symmetrical, and even smile once they're placed.
Metal-Free Dental Restorations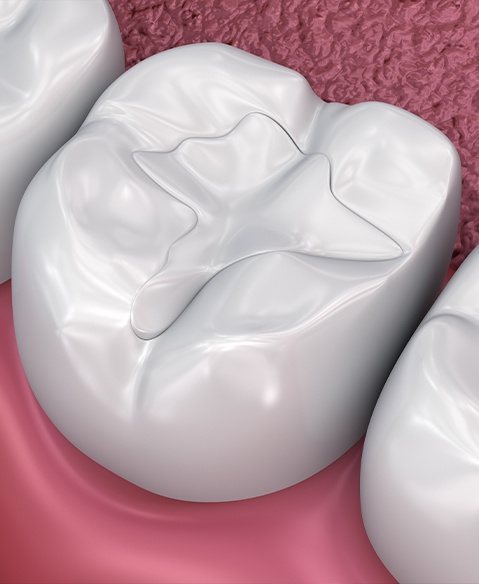 In the past, dentists would use a noticeable metal compounds to craft restorations like cavity fillings and dental crowns. Not only were these noticeable and highlighted damaged teeth when you smile, but they also were known to cause uncomfortable and unsightly side-effects like tooth sensitivity and gum and tooth discoloration. We use metal-free materials that are gentler on your gums and flawlessly blend in with your smile, like porcelain, Emax, and zirconia.
Cosmetic Dental Bonding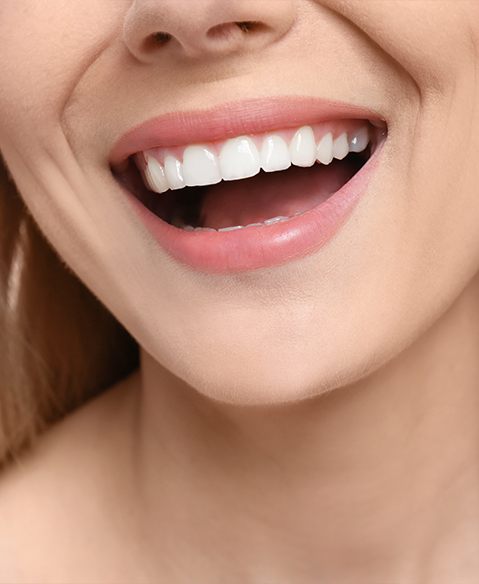 If you have minor or moderate dental damage like chips and cracks, gaps between your teeth, or even discoloration, cosmetic bonding is a highly effective, efficient treatment that can help. Using a biocompatible material called composite resin, Dr. Lee or Dr. Lauren Lee Polito, DMD will sculpt the missing portion of your tooth. It has the ability to chemically fuse with your tooth enamel, allowing it to act as a natural extension of your tooth and withstand daily chewing and brushing. The result is a beautiful, bright, and complete smile.
Teeth Whitening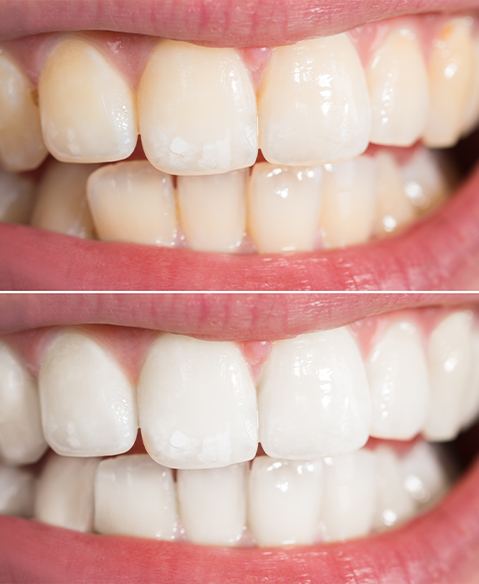 We offer customized in-office and take-home professional teeth whitening to help provide you with a dazzling grin. The brands that we use have been clinically tested and proven to be safe and effective to use on the teeth, all while providing you with results within as little as an hour or two weeks, depending on what treatment style you choose. When maintained, your treatment results can last up to one year!
Gum Recontouring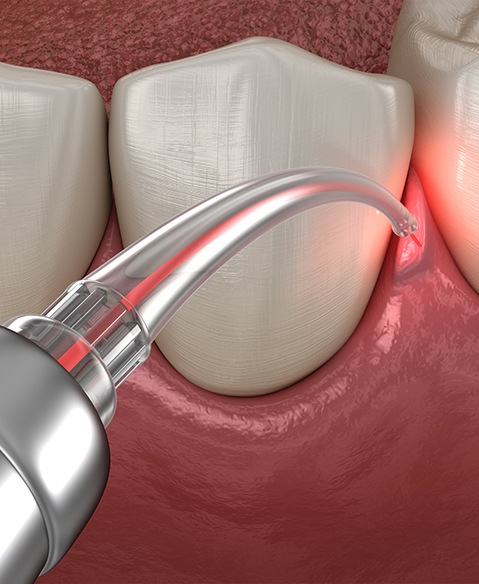 When you smile, do your gums disproportionately overshadow your beautiful, healthy teeth? Gummy smiles are one of the most common cosmetic imperfections that we see at our dental office. Fortunately, using our DISCUS Diode Laser, we can quickly and precisely reshape your gumline by removing excess tissue and letting more of your pearly whites show. The advanced laser technology that we use for this treatment drastically reduces the healing time of our patients as well as bleeding, and makes it generally more comfortable.
Smile Makeover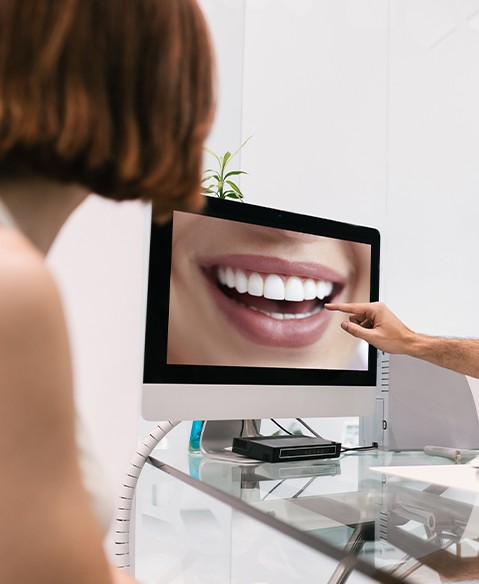 If you believe that your smile has too many imperfections to count and needs a complete makeover, our team is more than happy to take a look and determine what series of treatments could help you achieve your ideal look. During your initial "Trial Smile" consultation, we'll spend plenty of time with you to learn more about which features of your teeth you would like to change. Combining our expertise and your desires, we'll create a customized plan, plus we'll show you a mock-up of your transformed smile and even give you a wearable prosthetic that will allow you to "test drive" your new look before you commit to treatment.