Implant Dentures – Fayetteville, GA
Secure Dentures for Life
Are you missing all your natural teeth? About 36 million people in the US are in the same situation. If you've spent a considerable amount of time with traditional dentures, you probably know they can be frustrating. Fortunately, traditional dentures aren't your only option. Learn more about implant dentures in Fayetteville and schedule an appointment with us now!
Why Choose Sparkling Smiles for Implant Dentures?
3D CBCT Scanning Technology
Hundreds of Continuing Education Hours Every Year
Implant Placement Performed In-Office
What Are Implant Dentures?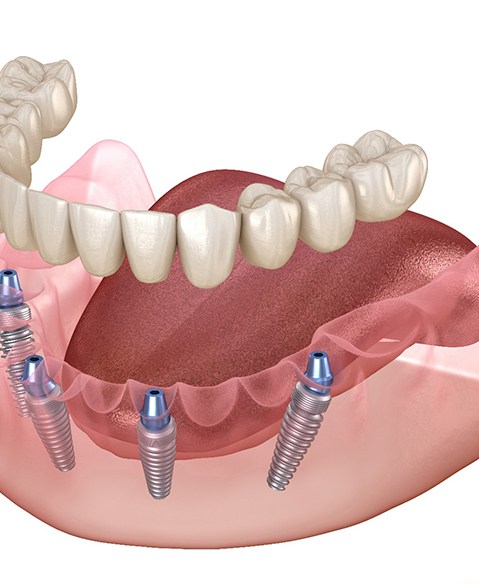 While traditional dentures stay in position through suction and rest on top of the gums, these dentures rely on 4 to 6 implant posts, which go under the gums and integrate with the jawbone. With these posts embedded in the bone, the dentures are fastened to stable anchors.
When it comes to implant dentures, there are two types you can choose from.
Fixed/Permanent Implant Dentures
This type of denture is bonded to the implants in a way that no one can remove the denture but the dentist. Most of the time, patients choose this option because it eliminates the possibility of the prosthetic teeth from moving or coming out.
Removable Implant Dentures
Some people who have traditional dentures appreciate the ability to take out their dentures for cleaning. If you want to have this same capability, even with implants, we can use abutments that resemble snaps, allowing you to put the dentures in securely and yet remove them when you want.
The Implant Denture Process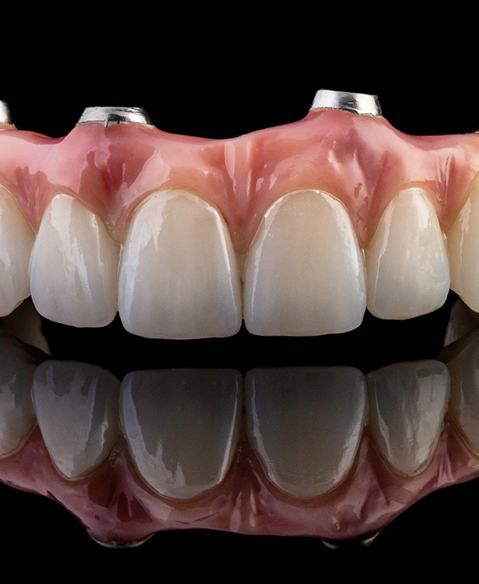 The steps toward custom implant dentures go as follows:
Initial consultation—We meet with you to examine your mouth and health to see if you are a good candidate for treatment. We also take 3D X-rays to accurately plan implant placement.
Implant placement—This minor surgery entails making 4 to 6 small incisions in the gum tissue and inserting the titanium posts into the jawbone.
Osseointegration—After placement, your jawbone needs about 3 to 6 months to grow around the posts. You continue to wear your dentures as usual in the meantime.
Restoration—When ready, you come in for us to take impressions of your mouth and get your permanent dentures crafted. Finally, the final dentures are bonded to or snapped onto the implants.
Am I a Candidate for Implant Dentures?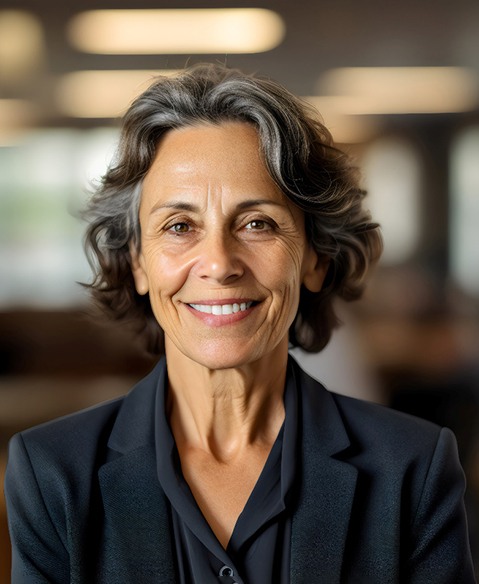 In order to qualify for implant dentures, you must meet a few criteria. First, you must be missing all your teeth. Second, your mouth must not have an infection like gum disease. Third, you need to be generally healthy. Certain conditions, if not properly managed, can interfere with the success of the implants.
Benefits of Combining Dentures & Dental Implants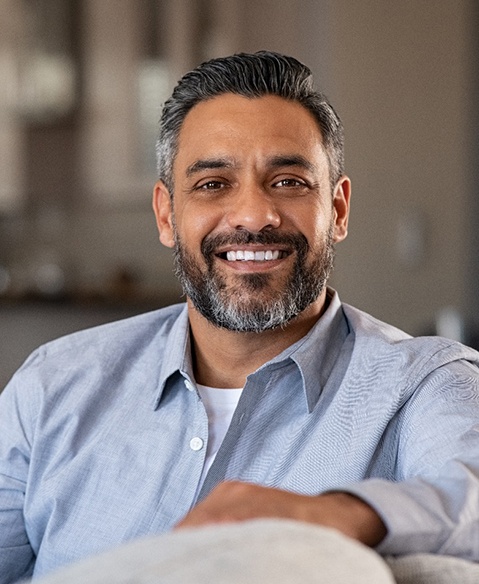 If you have traditional dentures, you may wonder why you should bother with attaching them to dental implants, but they make a substantial difference! While normal dentures can slip out of place or feel unstable, implant dentures will not shift, move, or slip out of place, and they will feel just like real teeth. Also, because the implants are integrated with the jawbone, this tissue won't deteriorate, making your prosthetic teeth last decades longer!