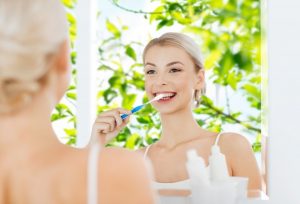 Sort out the attic. Clean the garage. It must be time for spring cleaning! While your home is getting plenty of attention right now, there's another important area you should also be concerned about keeping clean—your mouth!
Having a tidy smile isn't just aesthetically pleasing; it can impact your overall wellness. In fact, studies have shown that those who have poor oral health are more likely to develop heart disease or many other conditions, earn lower grades in school, and are even at higher risk of certain cancers. Just as keeping your house clean is essential to enjoying a comfortable, happy home, cleaning your teeth and gums is vital to feeling your best.
Here are some spring cleaning tips for your smile!
(more…)