Dental Crowns – Fayetteville, GA
Safeguard Your Smile
with Reliable Protection
Whether caused by poor oral hygiene or facial trauma of some sort, a broken or decayed tooth requires immediate attention to avoid more serious and complex dental treatments later on. Root canal therapy and tooth extraction are the last two attempts used by most dentists to save your oral health; however, there is a solution that can be used early on to protect and strengthen smiles. With dental crowns in Fayetteville, you can feel more confident and comfortable knowing your weakened tooth is safeguarded against further reinfection or damage. At Sparkling Smiles Family Dental, we are pleased to also offer CEREC one-visit crowns for patients who prefer a quicker solution. To learn if you are eligible to receive a customized crown, contact our office today to schedule an appointment.
Why Choose Sparkling Smiles Family Dental for Dental Crowns?
CEREC Dental Crowns Available for Convenient Treatment
High-Quality Materials Used to Create Dental Crowns
Dental Insurance Welcome & Financing Available
What is a Dental Crown?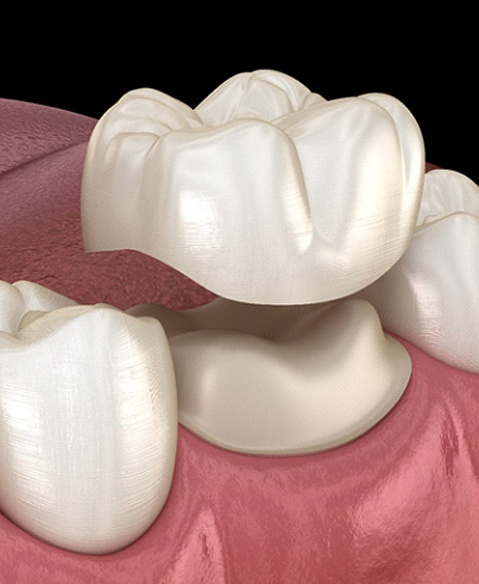 A dental crown is a custom-made restoration that is also known as a cap and is used to fit over the biting surface of a tooth that is decayed or damaged. Because it covers the visible part of the tooth, it can be made to replicate the color, size, and shape of your natural tooth, creating a blended look and feel. Made from an array of materials like porcelain, gold, ceramic, and many others, our team will discuss your available options as well as which one matches your budget.
Used by dental professionals for decades, these unique restorations are safe and reliable and can be an ideal solution if you experience any of the following scenarios:
You have a badly damaged tooth that requires a dental crown to keep the remaining tooth structure together
Your tooth is severely decayed and cannot be treated using a dental filling
You recently underwent root canal therapy
You recently received a dental implant
You have a discolored or stained tooth
You need a dental bridge to replace two or more missing teeth along an arch
The Dental Crown Process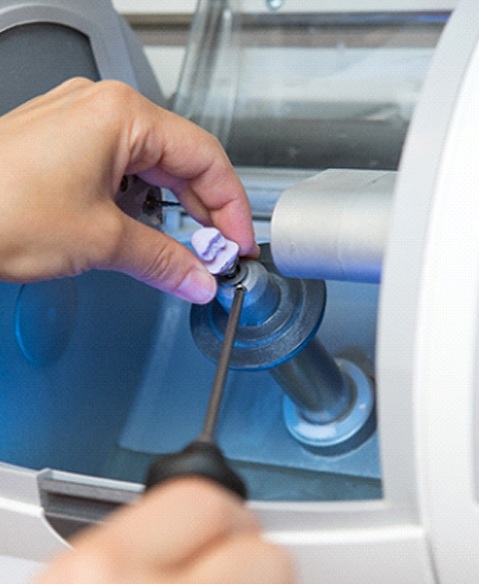 When learning you are eligible to receive a dental crown, your dentist in Fayetteville will provide two options: the traditional method or a one-visit CEREC crown. If you opt for a traditional dental crown, you can expect your new and improved smile to be ready in 2-3 visits. After your initial visit, we will clean out your decayed or damaged tooth and fill it with composite resin to create a tight seal against reinfection or damage. After filing down your tooth to ensure the crown fits comfortably, we will capture impressions of your tooth and send them to a dental lab to have a customized crown created. In the meantime, you will wear a temporary crown. After several weeks, you will return to have your temporary removed and the finalized crown secured into place.
If you prefer a CEREC one-visit crown, our team will perform the same process when it comes to cleaning out your decayed or damaged tooth. Afterward, we will capture images using a handheld device that transmits the impressions to a nearby monitor using CAD/CAM technology. After making any necessary adjustments, the finalized image will be sent to our in-house milling unit. Placing a single block of porcelain into the machine, it will create your customized crown while you wait. Within about two hours, you will receive a new, beautifully crafted restoration that bonds perfectly to your existing tooth for maximum protection.
The Benefits of Getting a Dental Crown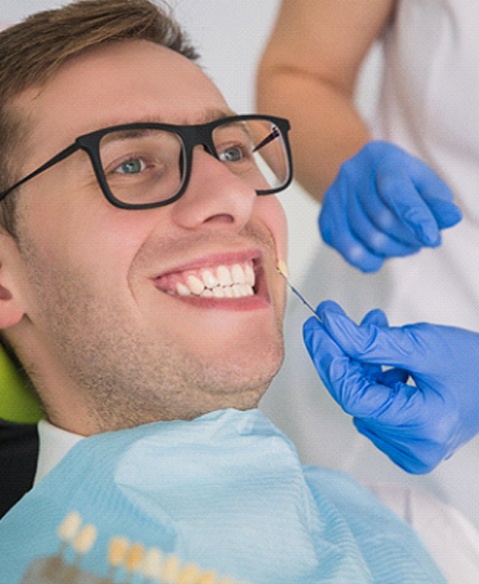 With dental crowns, you can expect to enjoy an array of benefits, such as:
The ability to enjoy greater confidence because of your stronger, well-protected smile
A more pleasing aesthetic because of the materials used to create your blended smile
The ability to avoid tooth extraction and keep your natural teeth longer
A restoration that can last 15 years or more with regular care and maintenance
Improved chewing, eating, and comfort
Reduced risk for worsening oral health problems in the future