Family Dentistry - Fayetteville, GA
Dental Care for Families,
Provided By Our Family
Dr. Dave Lee and Dr. Lauren Polito know exactly how important family is. They want to provide the same care and attentive eye that they would expect from a healthcare provider to their dental patients, which is why they block out a two-hour window of time for each initial dental patient visit. Our family at Sparking Smiles Fayetteville welcomes yours! Just call our dental office to schedule a visit for your loved ones today for family dentistry in Fayetteville, GA.
Why Choose Sparking Smiles Fayetteville for Family Dentistry?
Father-Daughter
Dentists
Low-Pressure, Trustworthy Team
Each Visit Feels Like You're Seeing Family Friends
Dental Checkups & Teeth Cleanings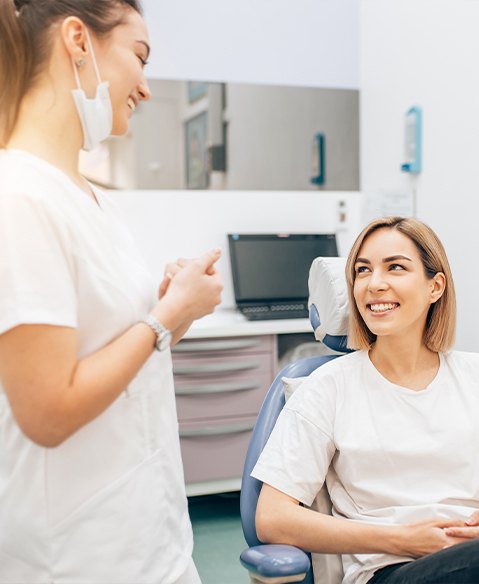 Even if you're diligent about brushing your teeth twice every day, flossing, and rinsing your mouth, it's still important to schedule your bi-annual checkups and cleanings. There are hard-to-reach nooks and crannies in your mouth that only our uniquely-designed, small instruments have access to. If these spaces aren't cleaned every six months, it could result in the development of oral issues like cavities, which is what we want to prevent! If you're due for a visit to your dentist in Fayetteville, call us today to schedule an appointment.
Children's Dentistry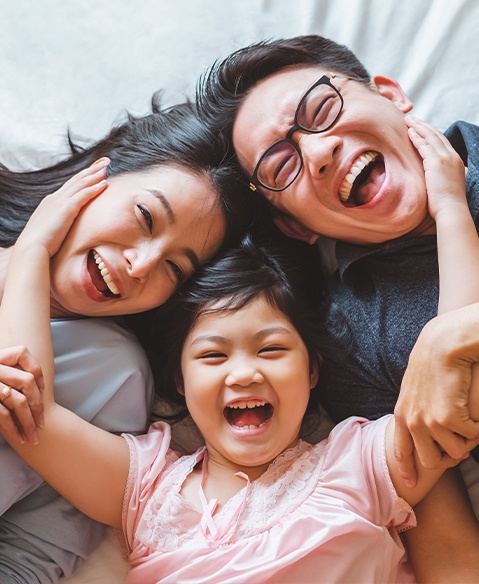 In addition to routine care for adults, we also love providing education and preventive dental care to children. Their smiles are in their key developmental stages and they're in the midst of figuring out whether they love visiting the dentist or hate it. Our goal is to provide a fun, welcoming, and friendly environment for them to learn about how to properly take care of their smile and develop a positive, lifelong relationship with a dental home that they can count on.
Dental Sealants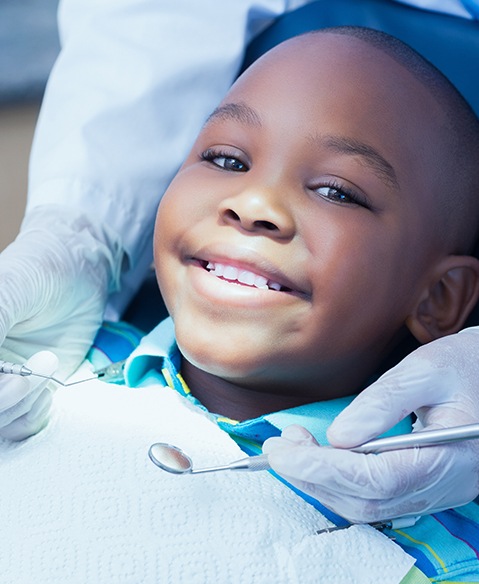 For children who are still learning how to take care of their teeth or adults who have never had cavities before, we offer dental sealants. These are clear shields that we paint over the biting surface of the molars. Once we harden the substance using a UV light, it will keep food debris and plaque from building up in the grooves and pits of the molars, making effective brushing a breeze. The process doesn't take very long and is completely painless.
Fluoride Treatment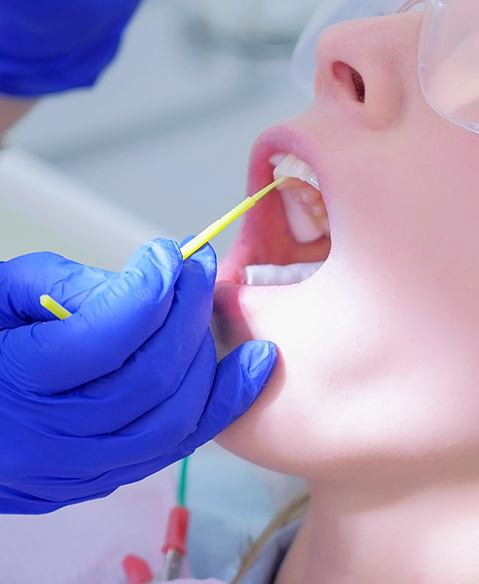 Fluoride is a naturally occurring mineral that's produced by rocks and found in fresh fruits and vegetables. Many cities and towns also add it to local water sources because it has been proven to drastically reduce the risk of developing cavities by strengthening the enamel, which is the outermost protective layer of teeth. If you don't receive enough fluoride in your daily diet, we offer fluoride treatments that are quick, easy, and can help you fight off dental decay.
Oral Cancer Screening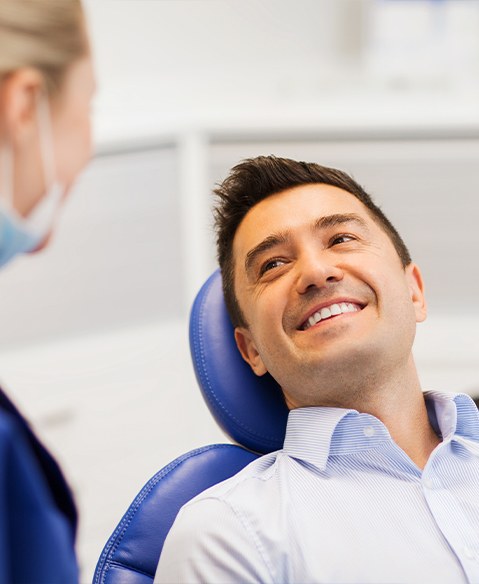 At each checkup and cleaning, our team conducts a thorough oral cancer screening. This disease can be incredibly dangerous if it's not caught in its earliest stages, which is why routine screenings are a focus in our dental office. Dr. Lee or Dr. Lauren Lee Polito, DMD will examine your lips, oral tissues, and throat in search of any signs of oral cancer, such as red and white patches in the mouth. If we do find anything out-of-the-ordinary, we'll refer you for additional testing to make sure you receive the treatment you need.
Nightguards for Teeth Grinding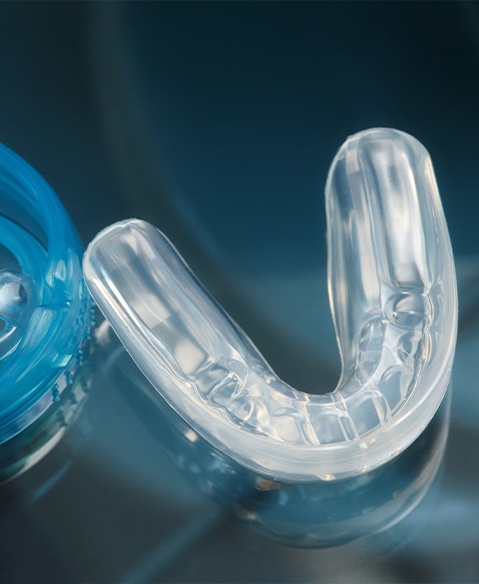 Do you wake up with a sore jaw? Have you noticed that your molars look flat and worn-down? These are two common signs that you grind and clench your teeth at night, also known as a condition called bruxism. In order to keep your teeth and jaw joints from sustaining additional damage and tension, we offer a customized acrylic nightguard that you can wear as you sleep. It's perfectly fitted to your dental structure to maximize your comfort and protection.
Dental Oncology (For Cancer Patients)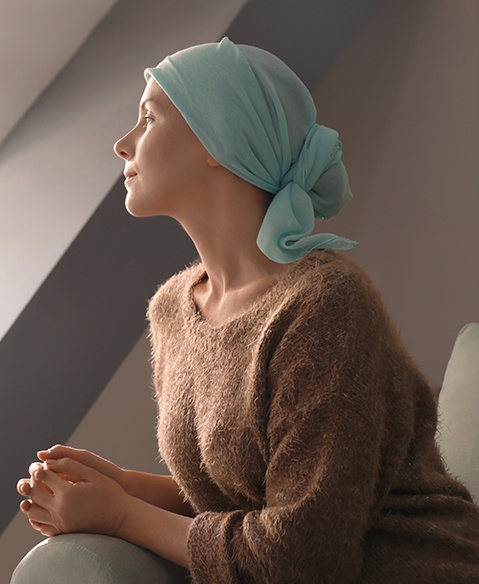 For anyone undergoing cancer treatment, whether it involves radiation or chemotherapy, the absolute last thing they need to deal with is a dental problem. However, both of these approaches greatly tax the immune system, making a patient much more likely to develop tooth decay, gum disease, and other oral health issues. Our dental office can work alongside a patient's primary doctors and provide specially formulated treatments to make sure that no dental issues pop up during the cancer recovery process, giving everyone one less thing to worry about.