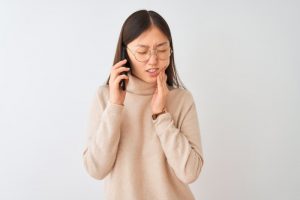 Do you like to be prepared? Maybe you have a first-aid kit in your house and car, just in case something happens. Maybe you even carry around an EpiPen so you can help someone with a severe allergy. But do you know where to turn if you experience a dental emergency? You shouldn't go to the emergency room for help because they rarely have the training or equipment to treat these kinds of problems, but how do you know you've found a good emergency dentist? Here are four things to look for now—before a dental emergency occurs.
Same-Day Emergency Appointments Available
When you're in pain, you want relief immediately! The thought of having to endure one more day can feel unbearable, yet that is what many dental offices ask you to do. Before you experience a dental emergency, you need to find a practice that is willing to see you on the same day as your phone call so that you don't have to suffer any longer than is absolutely necessary.
Conservative Approach to Treatment
At some dental practices, it can seem like they're trying to sell you services you don't need. For a little problem, they recommend a big procedure without much explanation as to why you need it. Needless to say, trust becomes a huge issue. However, when you find a dentist who takes the time to discuss your needs, explain the problem, and find the right treatment with you, you can move forward with treatment confidently. You have the peace of mind going in with your emergency that they have your best interests at heart.
After-Hours Emergency Care Available
Dental emergencies rarely occur when it's convenient. Whether you're at your child's sports practice or a toothache creeps up on you at work, you need a dental office that is flexible and that can help you even after the doors are closed. They may or may not be able to see you after office hours, but at minimum, they may provide advice for getting through the night until the office reopens the following morning.
Affordability and Quality
Like it or not, cost is a major concern for basically everyone. However, even if the dentist you're considering isn't in-network with your dental insurance, they can still offer affordable care. For instance, they may have special offers for your first appointment or a deal on emergency visits. In addition, keep in mind that you should never compromise quality for the sake of saving a few bucks.
Ultimately, when you've identified an emergency dentist who meets these criteria, you can have peace of mind. Regardless of the dental emergency you face, you know what to do and are prepared to fix the problem as soon as possible. Just remember to save their number on your phone!
About the Practice
At Sparkling Smiles Fayetteville, Dr. Dave Lee and Dr. Lauren Lee Polito are dedicated to helping patients in need. We offer same-day appointments and after-hours care to deliver relief. Although we are not in-network with dental insurance, we will be happy to file claims for your reimbursement, and we have several special offers, including one for an emergency visit. With us, you know you're getting the highest quality, conservative treatment from professionals who genuinely care about you and your smile. If you have a dental emergency, contact our office online or call at 770-461-6465.