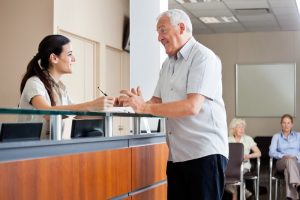 Welcome to 2022! At the beginning of a new year, you may feel like you have so much potential. Maybe you've even made specific goals of what you'd like to do. Good for you!
With so many demands on your time and attention, it can be hard to know what to tackle first. However, you should seriously consider getting your dental checkup scheduled and taken care of early this year. Why? Read on to find out!
Check Off Your To-Do List
Visiting the dentist regularly is something you know you should do, right along with drinking more water and exercising more. If you're like most adults, the list of things you need to achieve is long with many difficult tasks on it, but going in for your dental checkup is easy! It makes sense to get it done as soon as possible and cross it off your to-do list.
Not only will this appointment early in the year give you a sense of accomplishment, but it will allow you to get even more things checked off your list. Otherwise, if you don't see the dentist for a checkup regularly, down the road you could spend much more precious time in the dental office with cavities or dental emergencies.
Enjoy a Healthy Smile, Enjoy a Healthy Body
Have you made resolutions to be healthier this year? About half of Americans have pledged to take better care of their bodies, but what many don't realize is that their oral and overall health are connected.
In fact, studies have shown that those who have poor oral health (such as gum disease) are much more likely to face serious medical conditions like heart disease, certain cancers, Alzheimer's, diabetes, and kidney disease.
Obviously, visiting the dentist alone won't lead to perfect wellness, but it is an important step in the right direction.
Save Money
Have you ever heard the expression "an ounce of prevention is worth a pound of cure"? Basically, it means it's easier to prevent a problem than it is to treat it later on. In other words, a little bit of effort or investment in preventing a problem can save you headaches in the future.
This expression also applies to dental finances. Research has found that for every dollar spent on prevention, patients saved between $8 and $50 on emergency or restorative care. That's a significant amount of money!
Although you have an entire six months to schedule this semi-annual visit, why not get it out of the way early? Then, you can feel confident in your healthy smile and be ready for everything else you want to accomplish this year.
About the Practice
The team at Sparkling Smiles Fayetteville has the advanced training to handle dental emergencies and major restorative work. In fact, Dr. David Lee has been practicing for about 40 years and takes over 100 hours of continuing education courses every year. With training in root canal therapy and periodontics, Dr. Lauren Lee Polito also can treat advanced cases. However, they would prefer to help patients avoid oral problems entirely through preventive care. If you would like to schedule a checkup appointment at Sparkling Smiles Fayetteville, you may contact the office online or by calling 770-461-6465.