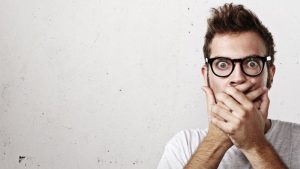 You've had a terrible toothache for days now. Reluctantly, you visit the dentist, who tells you that you have an infected tooth that needs a root canal. Against their advice, you decide to go home, wait, and try to handle the situation on your own. However, this choice is asking for trouble!
Keep reading to learn about four dangerous possibilities that can happen if you don't get a root canal when you need one as soon as possible.
The Tooth Hurts More
Unlike infections elsewhere in your body that can occasionally go away on their own with time, dental decay requires professional treatment. Even using antibiotics isn't enough! Once the infection has reached the pulp, or nerve center of the tooth, it often causes intense pain, and if you don't address it with root canal therapy, you are not likely to get relief from the discomfort. There's no need to prolong or worsen your agony—root canal therapy can take care of the problem behind your pain.
The Tooth Dies
At some point, you may find that the tooth pain does stop. While this may seem like a good thing at first, it is actually a bad sign. Eventually, once the decay has consumed the pulp, the tooth itself essentially dies. Once this happens, the tooth must be completely removed. At a result, a tooth that could have been saved with simple root canal therapy has to be extracted and replaced, which entails spending much more money to restore your smile.
The Decay Spreads
Unfortunately, tooth decay isn't always isolated to just one tooth. Through close contact, it can spread to the surrounding teeth or even to the jawbone, causing more damage to your smile. While you may be able to avoid having to bite or chew with your decayed tooth easily right now, eating becomes more difficult if multiple teeth become affected later on. Needless to say, it's better to contain the infection to protect your other teeth.
The Infection Affects Other Areas of the Body
Did you know that the bacteria that cause tooth decay can easily enter your bloodstream and go to other parts of your body? In fact, in a few cases, people have died because their dental infection spread to their brains. This small infection can affect other essential organs, potentially leading to life-threatening situations.
Whatever is keeping you from getting a necessary root canal, it isn't worth putting your smile or your health at risk. If you are worried about pain, don't worry! Modern amenities and pain management techniques mean that this procedure causes the same level of discomfort as getting a filling. Do what needs to be done to save the tooth and your well-being!
About the Practice
Sparkling Smiles Fayetteville has been helping patients overcome tooth pain for decades. Now, we are honored to have two dentists available for treatment. Dr. Dave Lee and his daughter Dr. Lauren Lee Polito have the advanced training and clinical skill to administer root canal therapy in the office. They are also concerned about patient comfort and offer sedation for those who feel anxious about treatment. To learn more about root canal therapy at Sparkling Smiles Fayetteville, you can contact our office online or by calling 770-461-6465 to reach our office.