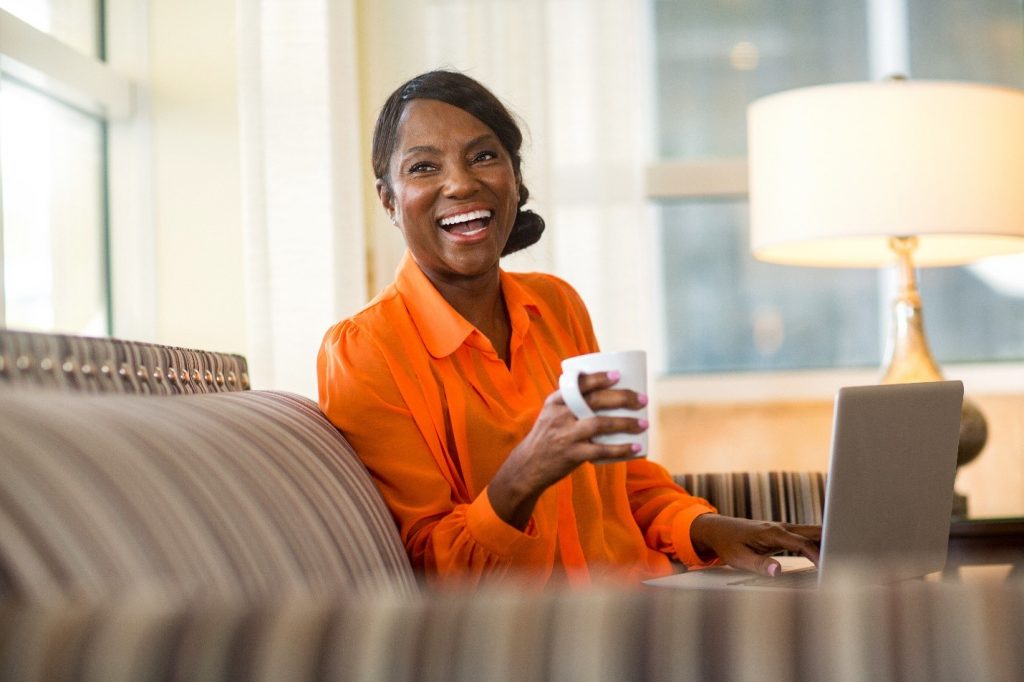 To form words, your tongue makes a series of specific movements against the back of your teeth to direct the flow of air. So, if you're experiencing some trouble talking with dentures, don't worry – it's completely normal. With the right tips and tricks in your arsenal, you can speed up this process, mastering speaking with dentures in no time. To learn what they are, read on!
Tip #1: Get Your Dentures in Position
Before you begin practicing, it's important to get your dentures into their proper positions – this will help prevent slips. To do so, try biting down and swallowing first. If you need a little extra stability, you can use denture adhesive. Just make sure to follow the instructions to avoid using too much. If your dentures feel loose, then schedule an appointment with your dentist to have them adjusted.
Tip #2: Read Out Loud
One of the best ways to build up your proficiency is by practicing. When flipping through a magazine, reading a book, or scrolling through your phone, read the text out loud. This will help you get used to saying common words while realizing which ones are more difficult.
Tip #3: Spend Time on the More Difficult Words
When you come across a word that's difficult to pronounce, don't get discouraged. Instead, practice it a few times. You can do something similar while you're on a walk or driving in your car by counting from 60 to 90. Words like "sixty" are often unclear at first, but it's nothing some practice won't fix.
Tip #4: Talk to a Loved One
The next step is to sit down with a loved one that you trust. This could be a family member or a close friend – just someone that you feel comfortable with to practice. This will help you get used to the usual flow of conversation, building your confidence and proficiency along the way.
Tip #5: Be Patient
Throughout the entire process, it's of the utmost importance that you are patient with yourself. Adjusting to dentures takes time. Although it may be a bit frustrating at first, going slow will help you truly master talking with dentures.
About the Practice
Since 1983, our team at Sparkling Smiles Fayetteville has focused on providing exceptional dentistry, friendly service, and low-stress experiences. That way, you genuinely enjoy your journey to your healthier, happier smile! If you have a question about life with dentures or you need to schedule an appointment with our team, don't hesitate to get in touch via our website or by phone at (770) 461-6465.