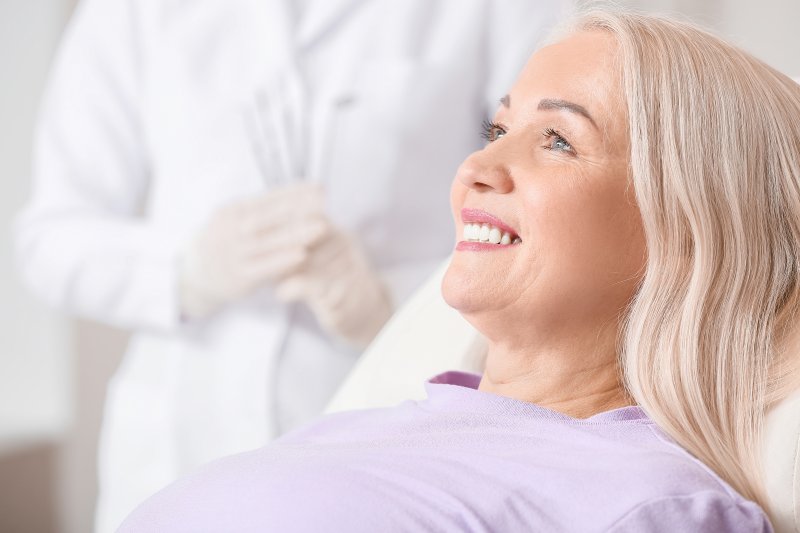 You're excited about your new smile and the opportunities to eat your favorite foods, speak clearly, and enjoy greater confidence than before. With your permanent prosthetics, you can embrace a better quality of life that allows you to look forward to the years and decades that lie ahead. But if you're wondering how to care for your dental implants after surgery, here are some of the do's and don'ts to keep in mind.
What You Should Do After Surgery
After undergoing minor oral surgery for your implant placement, you'll need to adhere to the instructions provided to you by your dental team. These tips and recommendations ensure that your post-procedural smile does not develop complications throughout recovery.
Some of the most important things you should do include:
Getting plenty of rest and make sure to support your head with pillows so that blood flow to your head remains normal and swelling goes down.
Eating a soft food diet in the early days and weeks of recovery. Soups, soft vegetables, yogurt, and mashed potatoes are all excellent options to help minimize pressure on your new implant posts.
Practicing good oral hygiene during this time, as bad oral bacteria can affect the surgical sites and potentially cause an infection to form.
Making sure to take prescribed or over-the-counter pain medication as instructed. Depending on your pain tolerance, this may or may not be an issue, but you'll want to make sure that you take any prescribed medicine for the full duration of time it is prescribed to avoid an infection or other serious problems.
What Should You Avoid After Surgery?
Immediately following your appointment, you're likely to be hungry and very tired. Initially, you'll want to go home and rest, which you should do, but you may also be tempted to get something to eat afterward. Before you do, consider the following don'ts associated with dental implant maintenance:
Stay away from hard, crunchy, sticky, hot, or cold foods and beverages. Although this might seem like an impossible feat, you cannot afford to damage your newly placed implant posts on popcorn or hot coffee. Some of these foods will need to be avoided for several months.
Avoid smoking or using tobacco products, as this unhealthy habit can increase your risk of infection and potentially cause implant failure.
Do not engage in strenuous activity for several days simply because it can cause additional bleeding and swelling.
Avoid consuming alcohol, as it prolongs your recovery and can be dangerous if combined with certain medications you may be taking that are prescribed to you for pain.
Taking care of dental implants may seem overwhelming in the beginning, but you'll soon realize that the time and effort spent on recovery will be well worth it when you're enjoying a longer-lasting smile.
About the Author
Dr. Dave Lee is a trusted dentist in Fayetteville with more than 38 years of experience. Working alongside his daughter, Dr. Lauren Lee Polito, the two ensure patients suffering from tooth loss have the appropriate information to heal quickly and successfully after dental implant placement. If you are concerned about how to better maintain your new prosthetic teeth, contact us at (770) 637-4680.