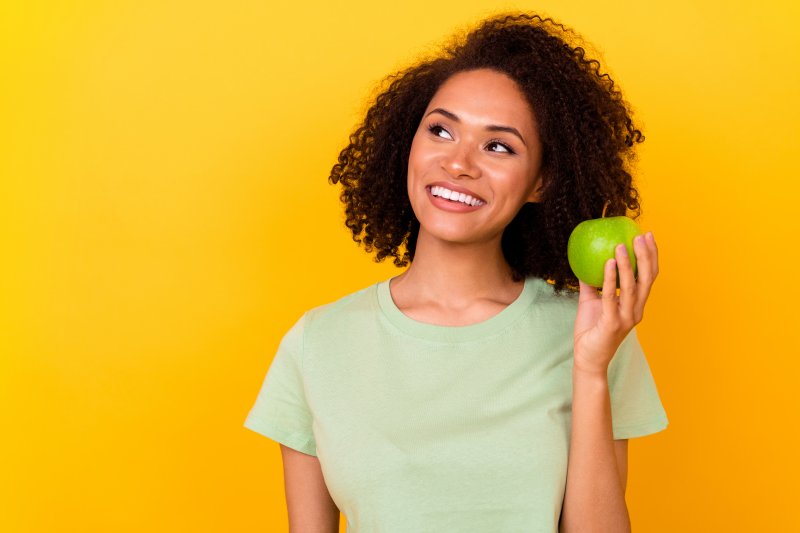 When you finally take the plunge and invest in a set of porcelain veneers, it can feel like a whole new life is waiting for you—especially in foodie land. Suddenly, all the world is a buffet again since the flaws that might have prevented you from eating have been taken care of.
However, it's essential to understand that, like any dental procedure, they come with some considerations. There are still some foods that may damage your new smile or cause the bond between them and your teeth to erode.
Continue reading to see the top five foods to avoid for the longevity of your new veneers and good oral health going forward.
1. Sticky, Gooey Candies
Sticky foods like toffee, taffy, caramel, or jelly candies will stick to your veneers just like they would with your regular teeth. While you chew, the adhesive effect of these candies will grind into your molars and against your veneers.
When you attempt to remove the tacky food from your teeth, there's a good chance that it may damage your veneers, or even pull them off entirely if you're still wearing your temporaries! While the bonding agent between your teeth and your veneers is strong, it may not stand up to repeated picking and gripping from the likes of tacky taffy and glue-like toffee.
2. Extremely Hard or Tough Eats
Even your regular teeth have a difficult time with hard food like ice, hard candy, and steak. While permanent veneers are quite durable, they can be damaged with repeated chewing or accidental full-force bites onto rogue bones in your chicken or another solid substance.
If you're set on eating tougher meats, try to cut them up into smaller bites so you're not trying to cut and pull them with your front teeth.
3. Acidic Food and Drinks
Acidic foods and beverages can pose a challenge to the longevity of your veneers. Oranges, lemons, tomatoes, and acidic drinks (such as citrus juices and soda) are known to erode tooth enamel over time.
While veneers themselves are highly resistant to acid, the bonding material that attaches them to your teeth can be vulnerable to these substances. As the bonding material degrades, it may compromise the strength and durability of your veneers.
Drinking water after exposing your veneers to acid can help prevent these effects if you're a stickler for a tall glass of OJ in the morning.
4. Crusty, Crunchy Foods
While enjoying the satisfying crunch of a fresh baguette or munching on crispy snacks might be tempting, these hard and crusty foods can be problematic for your veneers.
Veneers are made from dental-grade porcelain, but they are not indestructible. Biting into hard foods like crusty bread or raw vegetables can exert excessive force on your veneers, potentially causing them to chip, crack, or become dislodged.
If you still want to enjoy fresh bread and vegetables, consider softer options like dinner rolls or steamed vegetables.
5. Excessive Alcohol
Alcohol, both in drink and mouthwash form, can act on the bonding material in much the same way that acidic food and drink do.
Additionally, alcohol causes gum recession. When your veneers were placed on your teeth, they were attached in a way that made them look like natural teeth. When your gums recede due to alcohol consumption, there will be an obvious gap between your teeth and the veneers.
As in all things, moderation is key when sporting veneers. While you don't need to give up all your favorite foods and beverages, being mindful of what you consume can significantly impact the lifespan of your veneers.
About the Practice
Dr. Dave Lee and Dr. Lauren Lee Polito are an unstoppable father-daughter team at Sparkling Smiles Fayetteville. Their shared passion for helping their patients lead better lives free of pain is evident in the care they provide. Both are committed to excellence through hours of continued education each year, learning the newest techniques and treatments to offer better care. To book a veneer consultation or learn more about the services they provide, visit the website here or call (770) 461-6465.